In this 2D action-platformer game, beat-up super bad villains.
Brad and his friends Sasha, El Pancho and Drake have embarked on a quest to become the ultimate street fighter. They have come across a place where evil mafia and their thugs have hijacked an entire city and have been terrorising its inhabitants.
It is up to Brad and his friends to clean up the city streets and bring peace back to it so that the citizens can freely roam the streets again.
In this action packed platformer game, roam the streets to sweep off bad guys and collect unclaimed hidden treasure! Learn new fighting techniques through tutorials and become the ultimate street fighter.
Land powerful blows and fist punches on the bad guys to drive them away. Climb high towers and hill tops to find and chase the bad guys away.
So begin a journey with Brad and his friends to beat up all the baddies and join them in their quest to become the ultimate street fighting legends!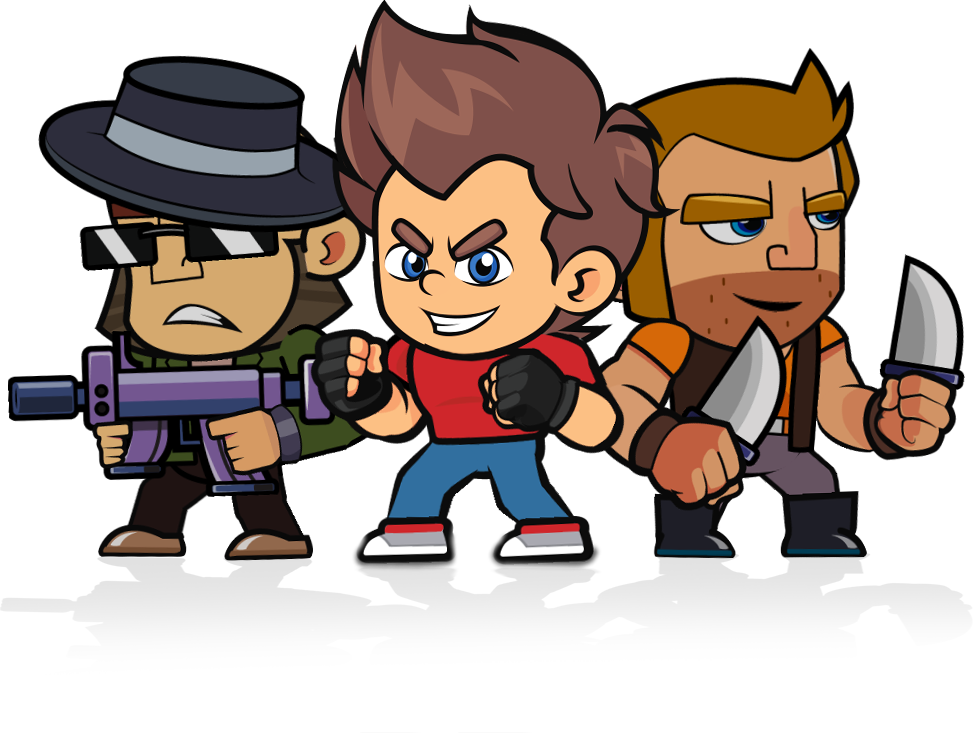 Stunning locations
The game features different areas with unique challenges and beautiful background such as the Dungeon, Castle, Toxic Waste Dump, Village, and Haunted Village.
Powerful bosses
Players must defeat powerful bosses in the game to become the ultimate street fighter. Each boss has unique abilities and strengths, requiring players to adapt and overcome to emerge victorious.
Beautiful Art
Beautiful and detailed 2D art which gives you the details fighting experience in game.
Unlock controls
Players can unlock new controls and learn a variety of fighting skills to defeat the enemies in battle.
Survival Mode
Survival Mode in the game challenges players to defeat waves of foes and put their fighting prowess to the test.